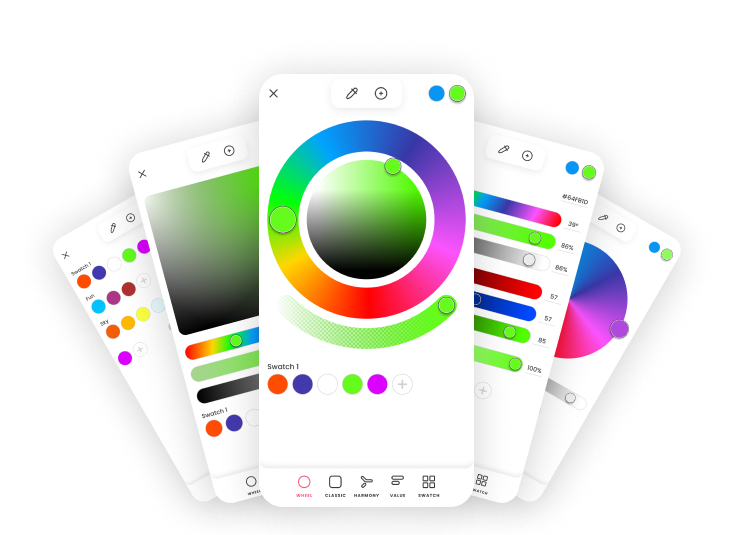 FlipaClip offers multiple ways to choose color.
Wheel
Classic
Harmony
Value
Swatch
The color wheel can be found in many places like Brushes, Paint Bucket, Text, Background, Glow, to name a few.
Wheel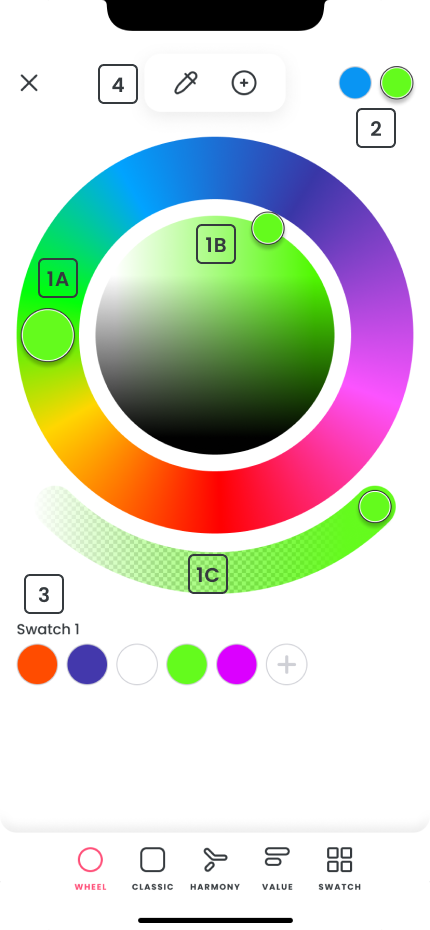 The WHEEL offers an outer Hue ring around an inner zoomable Saturation disc. This allows for fine touch control over your color selection.
The following is what each part of the color picker does.
1A- Classic Color Wheel
Selecting a color from the wheel is simple. Press the spot on the wheel you want to select the color from. You can hold and drag along the wheel until you find your desired color.
1B- Hue
To change the hue of the color, drag the circle in the smaller middle circle to the desired spot.
1C- Opacity
Drag the slider to your desired transparency.
This option allows you to change the opacity of the color you want to use. Just drag the slide bar beneath the color wheel to your desired transparency.
Note: This option is only available when using the pen tool. It will not appear with the paint bucket or text tools.
2- Color Preview
The color on the right will reveal the color you are selecting.
The color on the left is the original color you selected when you opened the color picker. Tap it to restore that color.
3- Swatches
Swatches are custom color palettes that you can create. Learn more about these below.
4- Eyedropper Tool
The eyedropper tool helps you pick a direct color from the stage.
To use this:
Step 1- Press the eyedropper icon.
Step 2- Move the circle picker to the area where you want to match the color. Make sure the "+" in the center is on the color.
Step 3- Your color will be matched in the color wheel settings.
Classic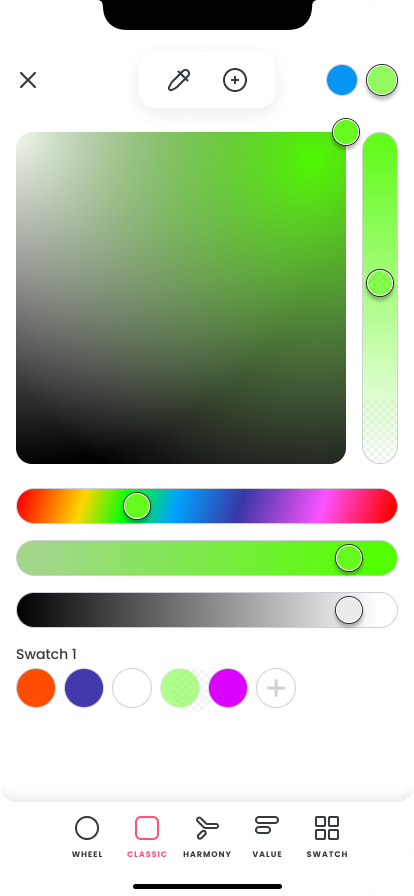 CLASSIC provides much of the same functionality as the Wheel but it presents more of a traditional take on color selection. This offers Hue, Saturation, and Brightness sliders combined with a standard square color picker.
Harmony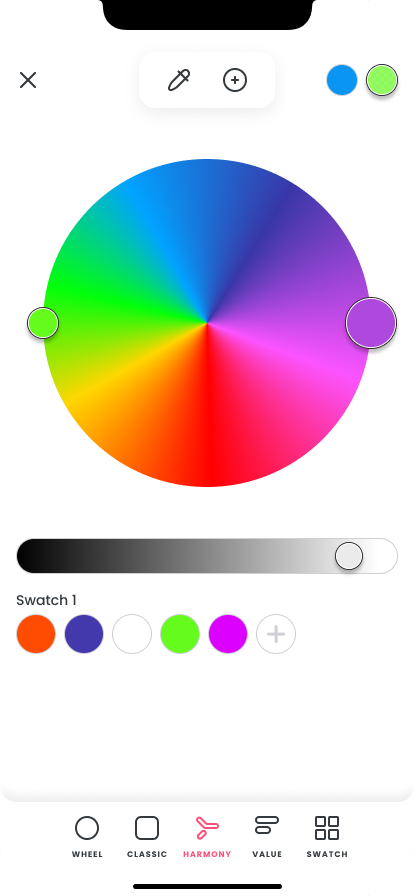 HARMONY can be used to give you color suggestions based on your currently selected shade.
Value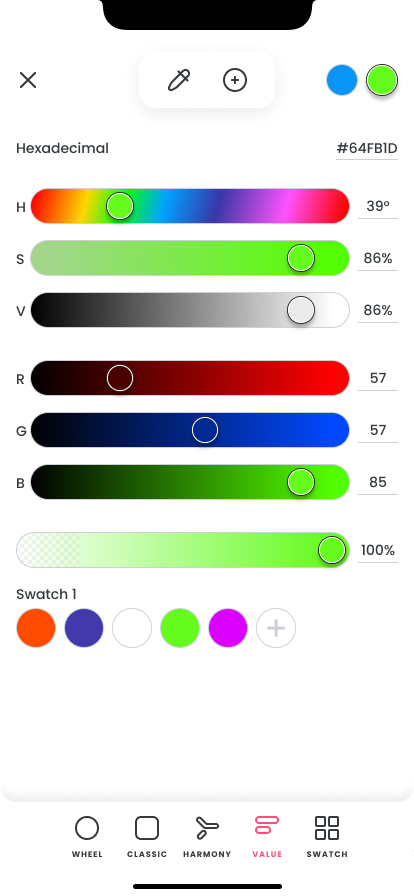 VALUE offers precision sliders along with numerical and hexadecimal values. These are ideal for precise color matching.
Swatch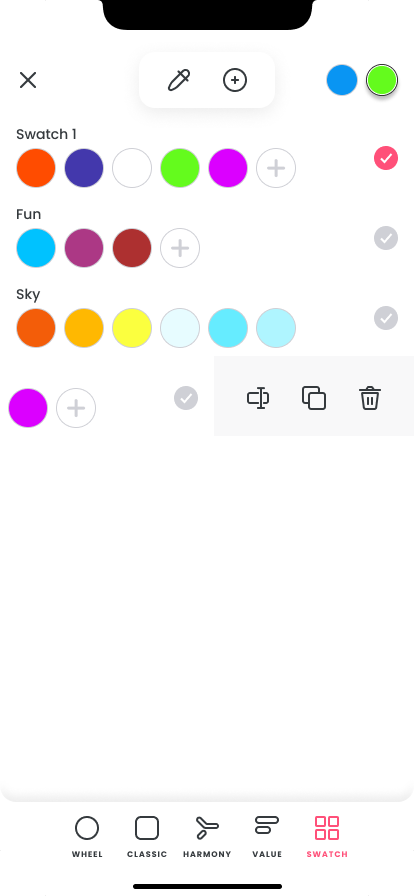 With the SWATCH option, you can create your own color palettes and save them as a swatch.
To create a Swatch:
Step 1- Press on the "+" on the top of the screen. This will create an empty palette at the bottom of your screen.
Step 2- Pick a color you want to add to the palette.
Step 3- In the empty palette press the plus to add the color you picked.
Note: Only 6 colors can be added per Swatch.
To rename, copy, or delete a swatch:
Step 1- Swipe left on your Swatch
Step 2- Select the option on the pop-up screen
To replace a color in your palette
Step 1- Pick a color you want to replace on the color wheel
Step 2- Press and hold the color you want to replace in the swatch